We run a simple SELECT * FROM table LIMIT 1 on a Hypertable with around 12 million rows.
From my understanding, this query should take close to no time since it just can take the first record it can find. However, it takes around 40 seconds to complete.
If I understand the query plan correctly, it looks like the database is iterating over each chunk.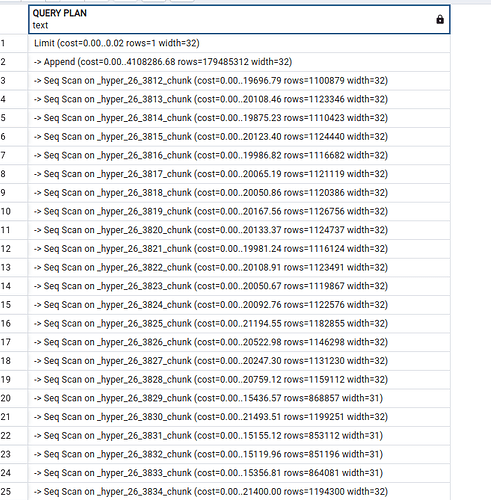 Is this the expected behavior?